I'm such a ham that I'm sure you won't be surprised when I tell you I LOVE decorating and dressing up for Halloween! So if you're looking for something fun to do with the kids this Friday afternoon, get them into their costumes and join us at the Whole Foods parking lot for the annual Goddard School Trunk or Treat. Local individuals and businesses decorate their car, mini-van and SUV trunks and truck beds and offer candy and treats for the kids as they go from trunk to trunk. This is one of the local traditions that makes Bedford such a great place to live!
The Suzanne & Company team will be there, though we're still working on our costumes -- any suggestions?? Last year we rocked a down-on-the-farm theme. We decorated my husband's pick-up with hay bales, a pitch fork, stuffed farm animals, and a scarecrow. We captured some of the fun in these pictures.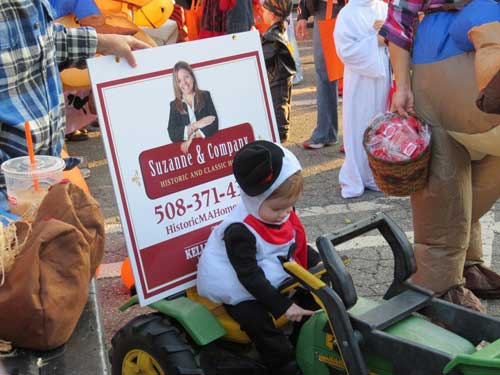 So c'mon by to see what we dream up for this year and score some candy!
Whole Foods parking lot, 170 Great Rd., Bedford, MA Friday, October 25, 4 to 6pm