According to studies, we spend about a third of our lives in our bedrooms, so as we're settling into the winter, it's worth taking a look at your bedroom to give it a refresh or make it more inviting, whether it's your sanctuary or the place the whole family piles in for movies and crafts. One of the quickest and least expensive ways to adjust the character of a room is with paint, but the perennial question is "what color?" I'm glad you asked!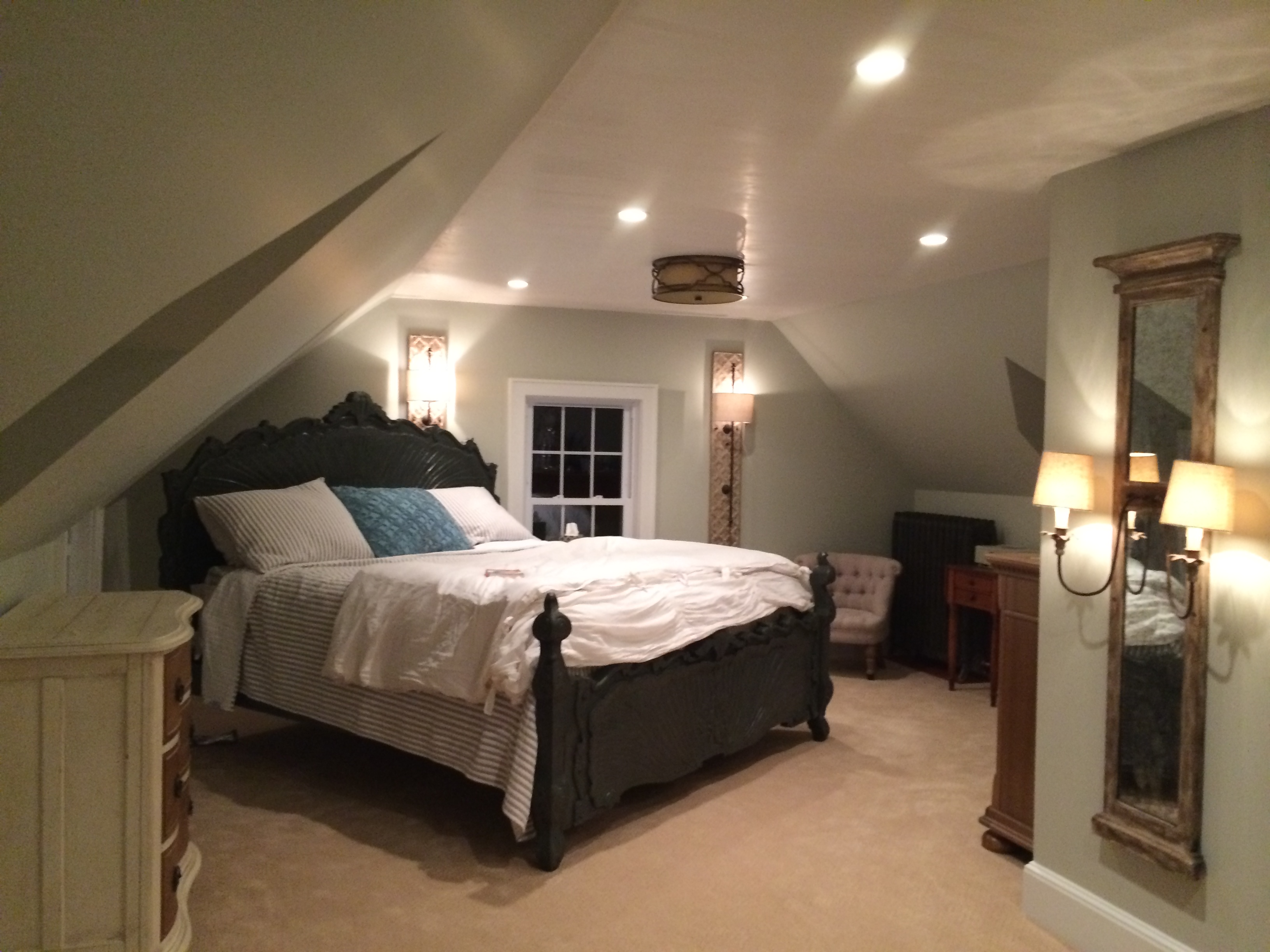 I just discovered this fun quiz on Houzz which asks some key questions and then makes a recommendation based on your preferences, even providing specific color names and brands along with links to bedrooms painted in the suggested color so you can see it "in action" and get inspiration for accessories and bedding choices to best highlight the new color. I took the quiz and got gray, which is spot on. In fact, my bedroom is painted Gray Owl, as you can see in this photo! In fact, the quiz results are quite complimentary —
"Gray: You are stylish and sophisticated and want a bedroom that reflects it, but you also want to be able to relax and get a good night's sleep. Gray hues are a great choice in a bedroom because of their cool, soothing and neutral qualities."
To go along with the new or updated color, some of my favorite places to find interesting and unusual accents are Etsy and Joss & Main. How about you? How do you refresh or spice up your rooms? What's your favorite shop? Please share and feel free to send along pictures, too!